The kettlebell may be THE most flexible and effective piece of gym equipment out there.
Why is that?
Barbells and dumbbells are generally easy to handle. But a kettlebell? The kettlebell used properly is much more realistic to the kinds of things people have to do in their daily lives and in their athletic performance.
That means the carryover from kettlebell training to those activities is much greater.
And no matter the goal – athletic performance, rehabilitation, fat loss, general fitness – the kettlebell can be adapted to your needs to achieve incredible results.
That flexibility and power is why it has lasted nearly 350 years as part of Russian training, and why it's only becoming more popular!
There's just one problem…
… very few people know how to use it properly!
And that's why, when Paul Chek heard that Kettlebell Sport World Champion Mike Salemi had built the first truly holistic online course on the kettlebell, he immediately reached out… reviewed the program… and gave it his full endorsement.
In Paul's words:
You can expect the most amazing online training program on kettlebell training probably that you've ever seen.
In my opinion, there is nothing even close to it in the world.
In fact Paul loved the course so much, he and Mike worked together to create special bonus content for the course on how to Work-In.
So if you want to learn to leverage the full potential of the kettlebell, this is the course for you!
Mastering the Kettlebell with Mike Salemi
You'll start with the absolute fundamentals, learning how to warmup and choose a weight, then you'll move on to: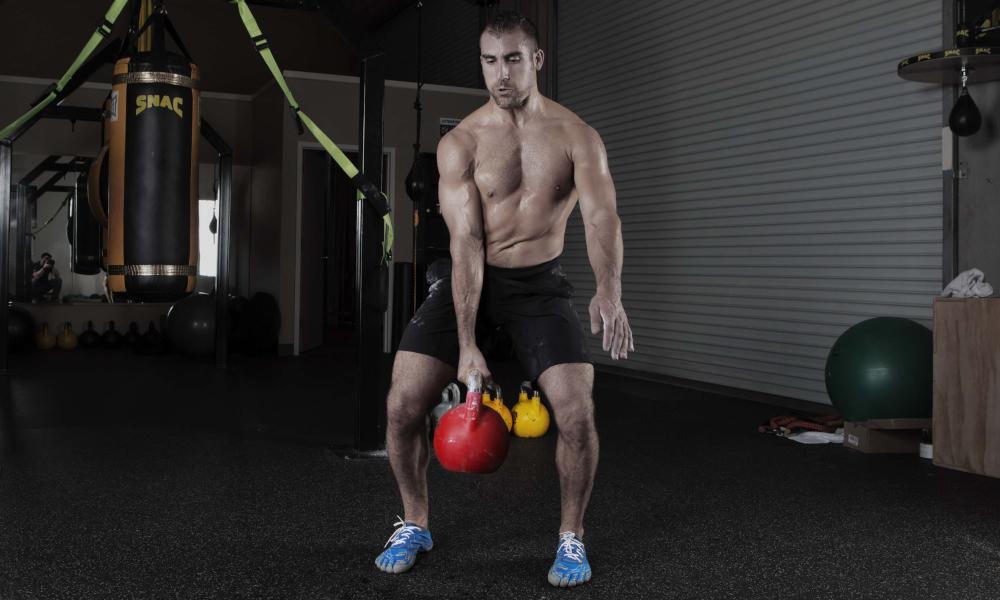 And if you sign up for the full program, you'll learn program design techniques and performance benchmarks as well.
We mean it when we say this is truly comprehensive!
Mastering the Kettlebell gets our highest recommendation.
One more thing…
We said above that this is a holistic course and it is – that's another reason Paul can't recommend it enough.
Mike is a CHEK Practitioner Level 1 and Holistic Lifestyle Coach Level 2, so he knows the physical, mental and emotional all interact… he understands rest in ways that few other people do… and he implements Paul's 4 Doctors system in his life.
All of that understanding has been built into this course.
And that is why it stands out as unique and effective above any other course you'll take.