In part 4 of my Fastest Way to Health series, we get to Dr. Diet, a subject too many "experts" claim to know way too much about without really understanding it.
When I was doing research for How to Eat, Move and Be Healthy!, I discovered nearly 4,400 books had been written about diets up to then, with Diet and Health: With Key to the Calories by Lulu Hunt Peters being one of the first published a century ago.
Whatever you like to eat, there's a corresponding diet book and it's probably written by someone who doesn't look like their health or body benefited much from it either.
Unfortunately, that's what happens when you value intellectualism, something Carl Jung calls a fear-based cover-up, over direct experience.
As you watch my accompanying video, you'll understand why making some very simple changes in your diet like these can pay off in very noticeable improvements in your vitality and health.
Eating organic or biodynamic foods as often as possible is the best, least toxic and highly nutritious way to go.
Stay hydrated by drinking plenty of water.
Pay attention to how your body and emotions react to foods.
Learn what your body must have from a nutritional standpoint by eating foods based on your unique ancestral needs via a Primal Pattern® diet.
Love and chi,
Paul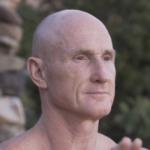 Paul Chek is an internationally-renowned expert in the fields of holistic health, life coaching, corrective and high-performance exercise kinesiology.

For over thirty-two years, Paul's unique, holistic approach to treatment and education has changed the lives of countless people worldwide, many of his clients, his students and their clients. By treating the body-mind as a whole system and finding the root cause of a problem, Paul has been successful where traditional approaches have consistently failed.

Paul is the founder of the C.H.E.K (Corrective Holistic Exercise Kinesiology) Institute, based in California, USA and the Chek 4-Quadrant Coaching Mastery and P~P~S Success Mastery Coaching Programs.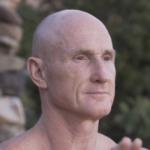 Latest posts by Paul Chek (see all)