Did you know every single cell in your body — from your nose to your toes — regenerates annually? Then, think about the fuel you use to feed, then regrow your body…
Your health of your body cannot be better than the fuel and fluids you use to replenish it.
So, if you eat cheap foods and drink dirty water and sugary sodas all the time, your body probably isn't equipped to handle the health problems that will inevitably come.
No wonder poor diets were blamed in a recent study as a contributing factor for the deaths of an estimated 20 percent of people globally!
In my video, I go much deeper into the various problems with our food supply, discuss my Energy Chemistry Hydration Organisms (E.C.H.O.) concept and offer some guidance to help you start cleaning up your diet and give your health a fresh start.
After you've watched my video, if you want to learn even more, I strongly hope you'll listen to my conversation with Dave Murphy, the founder and executive director of Food Democracy Now!, on my Living 4D podcast.
Dave and I talk a lot about factory farming, bad food policies driven by corporate interests and the rampant use of harmful chemicals like glyphosate, a primary ingredient in the herbicide Roundup.
Love and chi,
Paul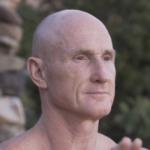 Paul Chek is an internationally-renowned expert in the fields of holistic health, life coaching, corrective and high-performance exercise kinesiology.

For over thirty-two years, Paul's unique, holistic approach to treatment and education has changed the lives of countless people worldwide, many of his clients, his students and their clients. By treating the body-mind as a whole system and finding the root cause of a problem, Paul has been successful where traditional approaches have consistently failed.

Paul is the founder of the C.H.E.K (Corrective Holistic Exercise Kinesiology) Institute, based in California, USA and the Chek 4-Quadrant Coaching Mastery and P~P~S Success Mastery Coaching Programs.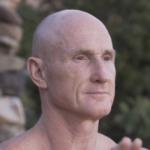 Latest posts by Paul Chek (see all)