As you know, given our society's conditioning to reach for a drug to cure disease, I seek out natural treatments for common health problems as often as possible.
With that in mind, have you ever tried apple cider vinegar? It's a long-time natural remedy that appears to be attracting a growing number of fans, even those on the conventional side of medicine.
In this video, I share some practical information about apple cider vinegar and its many natural uses, from treating emotional stagnation and lowering blood pressure to reducing acne and removing parasites from your digestive tract naturally.
Just how versatile is apple cider vinegar?
I'll give you some tips on how to make your own solution to wash fruits and vegetables cheaply and share a recipe for a pick-me-up tonic you can make to reduce your intake of caffeinated coffee or teas. (Be mindful that this mixture includes quarter-teaspoons of cinnamon and cayenne pepper to give it a natural kick.)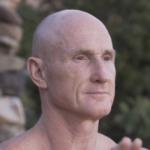 Paul Chek is an internationally-renowned expert in the fields of holistic health, life coaching, corrective and high-performance exercise kinesiology.

For over thirty-two years, Paul's unique, holistic approach to treatment and education has changed the lives of countless people worldwide, many of his clients, his students and their clients. By treating the body-mind as a whole system and finding the root cause of a problem, Paul has been successful where traditional approaches have consistently failed.

Paul is the founder of the C.H.E.K (Corrective Holistic Exercise Kinesiology) Institute, based in California, USA and the Chek 4-Quadrant Coaching Mastery and P~P~S Success Mastery Coaching Programs.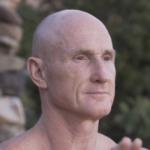 Latest posts by Paul Chek (see all)