Over the previous five weeks, I've discussed my 4 Doctors concepts with you at length in hopes of helping you find the fastest way to health.
I cannot stress enough that all of this information will do you absolutely no good at all if you skip the first simple step in this process: Being honest with yourself. Once you've taken that difficult but very necessary first step, trust me, the road to becoming healthier gets easier.
I hope you've taken the time to watch the previous videos of my series (here's part 1 if you're just getting started). For this final part of my video series, I'll share some tips CHEK Academy students and clients receive in advanced training programs and individual coaching sessions.
My goal this week is to help you begin to integrate these concepts with some additional information in seven key areas, from writing down your dreams to using my CHEK 1-4-100 formula for continuous improvement.
I'd like to focus on the last of these seven areas — continuing your learning — as you'll likely need some help along the way to ensure you're going in the right direction.
If all of this information I've shared with you resonates with your soul, I strongly encourage you to expand your knowledge of the 4 Doctors. The newly updated second edition of my book, How to Eat, Move and Be Healthy!, further integrates my 4 Doctors philosophies and explains and updates my approaches for the rotation diet and various Zone Exercises is a quick way to get started.
And, if you want to learn a whole lot more about yourself, the world and how to help others get healthy, you may want to consider my Holistic Lifestyle Coach or Exercise Coach programs too.
Love and chi,
Paul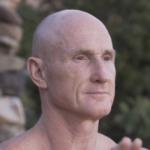 Paul Chek is an internationally-renowned expert in the fields of holistic health, life coaching, corrective and high-performance exercise kinesiology.

For over thirty-two years, Paul's unique, holistic approach to treatment and education has changed the lives of countless people worldwide, many of his clients, his students and their clients. By treating the body-mind as a whole system and finding the root cause of a problem, Paul has been successful where traditional approaches have consistently failed.

Paul is the founder of the C.H.E.K (Corrective Holistic Exercise Kinesiology) Institute, based in California, USA and the Chek 4-Quadrant Coaching Mastery and P~P~S Success Mastery Coaching Programs.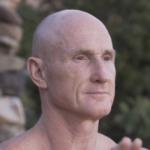 Latest posts by Paul Chek (see all)