Shame makes a small man give up a lot of time smearing over and covering his rough edges. Robert Henri from The Art Spirit
Why invest in beliefs if you aren't even sure they're worth believing? That kind of thinking is at the root of where shame — one of the worst, most self-defeating emotions known to man — resides.
I define shame as a negative emotion that combines feelings of dishonor, unworthiness and embarrassment, or a cause of regret or disappointment.
Shame is also a powerful emotion that makes people feel "small," as if somehow they are less worthy as a human being, particularly when someone uses it as a weapon to knowingly harm others.
In my video, I discuss shame, the destruction it can do to people tall and small, and what it is not: A collection of human imperfections, or as Robert Henri calls them rough edges.
Rough edges inspire people to learn, to grow, to explore, to evolve. Without them in our lives, we would have no stories, no journeys, no meaning.
If you've been struggling with shame, I urge you to watch my video to learn how to embrace those rough edges as milestones for growth and to feel unconditional love for yourself and others.
Love and chi,
Paul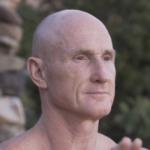 Paul Chek is an internationally-renowned expert in the fields of holistic health, life coaching, corrective and high-performance exercise kinesiology.

For over thirty-two years, Paul's unique, holistic approach to treatment and education has changed the lives of countless people worldwide, many of his clients, his students and their clients. By treating the body-mind as a whole system and finding the root cause of a problem, Paul has been successful where traditional approaches have consistently failed.

Paul is the founder of the C.H.E.K (Corrective Holistic Exercise Kinesiology) Institute, based in California, USA and the Chek 4-Quadrant Coaching Mastery and P~P~S Success Mastery Coaching Programs.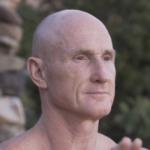 Latest posts by Paul Chek (see all)