Have you ever wanted to meditate with me?
You'll enjoy the next best thing in my video with this meditative exercise I learned from studying the amazing work of Thich Nhat Hahn, a Vietnamese Buddhist Monk and peace activist, which I highly recommend.
I call this meditation breathing in and letting go because those are two things we need to be doing more effectively so we can live fuller lives.
Breathing in manifests inspiration and letting go is the necessary process of not being too attached to things or we become trapped in that reality.
I'll walk you through some techniques in my video you'll want to use within the meditation that will promote greater healing for you and me, and ones that you can learn with practice on your own.
Are you ready to feel better?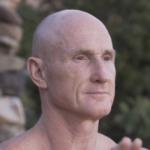 Paul Chek is an internationally-renowned expert in the fields of holistic health, life coaching, corrective and high-performance exercise kinesiology.

For over thirty-two years, Paul's unique, holistic approach to treatment and education has changed the lives of countless people worldwide, many of his clients, his students and their clients. By treating the body-mind as a whole system and finding the root cause of a problem, Paul has been successful where traditional approaches have consistently failed.

Paul is the founder of the C.H.E.K (Corrective Holistic Exercise Kinesiology) Institute, based in California, USA and the Chek 4-Quadrant Coaching Mastery and P~P~S Success Mastery Coaching Programs.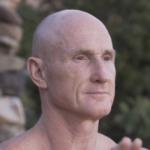 Latest posts by Paul Chek (see all)