Too many people only pay attention to their muscles when they aren't getting results, feeling pain or experiencing some kind of crisis.
In my video, I'll share some of my philosophies for building muscles safely and correctly. My hope is that you can begin to understand whether the work you're doing in the gym is promoting functional or dysfunctional muscles.
Maybe, you don't understand where the dividing line between functional and dysfunctional lies, you have some fixed ideas about what you're doing or you're feeling trapped in fear.
To understand whether an exercise or activity is really functional, you've got to look at it within the scope of what you're trying to accomplish.
First, I discuss a simple, four-step process to get you started:
What is your dream, goal or objective? Do you have a dream team to support you?
How do you find the right balance to achieve those goals? (You'll need to find a skilled CHEK Practitioner who can assess your ability to make your dreams a reality or not.)
What choices and changes must you make to accomplish that dream?
Are you following the core principles of my 4 Doctors philosophies? (Get a quick refresher on the 4 Doctors by watching my Fastest Way to Health video series.)
Then, I spell out some variables you need to consider when you're determining functional or dysfunctional work — strength, endurance, speed, agility, energy and flexibility to name a few — based on training to climb Mt. Kilimanjaro.
(I helped train the first female paraplegic athlete and a female amputee to summit Mt. Kilimanjaro about a decade ago.)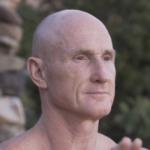 Paul Chek is an internationally-renowned expert in the fields of holistic health, life coaching, corrective and high-performance exercise kinesiology.

For over thirty-two years, Paul's unique, holistic approach to treatment and education has changed the lives of countless people worldwide, many of his clients, his students and their clients. By treating the body-mind as a whole system and finding the root cause of a problem, Paul has been successful where traditional approaches have consistently failed.

Paul is the founder of the C.H.E.K (Corrective Holistic Exercise Kinesiology) Institute, based in California, USA and the Chek 4-Quadrant Coaching Mastery and P~P~S Success Mastery Coaching Programs.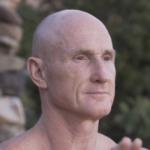 Latest posts by Paul Chek (see all)